In the Mimasu Seminar, we started developing new products using lactic acid bacteria discovered by Professor Sekimizu, Director of the Teikyo University Institute of Medical Mycology. Create opportunities for students to challenge themselves and learn through participation in Industry-Academia-Government Collaboration projects.

A student's new business proposal was adopted to jointly develop local specialties such as pickles with non-standard vegetables and lactic acid bacteria, which are local resources of Joso City, Ibaraki Prefecture, with security company ALSOK.

With this project as a trigger, LABiT Co., Ltd., which is run by students, was established. Students are involved in seminars for two years, so the style is that the people in the organization are reborn every two years. Even if people change, it seems that the key to continuation is whether or not we can inherit "ism" and update it.
* LA BiT is an abbreviation for Lactic Acid Bacteria Innovation by Teikyo. Meaning of "innovation utilizing lactic acid bacteria by Teikyo University".

LABiT is run by students on their own. The university does not participate in management, but provides backward support such as selling products such as yogurt at shops and cafeterias on campus.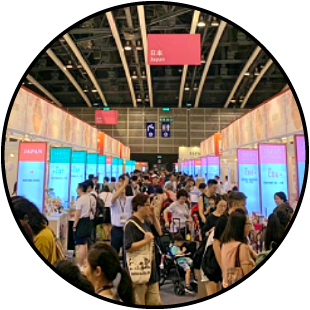 Taking on the challenge of international PR of activities, such as dispatching students to an international food trade fair in Hong Kong. Can a company with a novel idea of student management and forced replacement of employees every two years devise a sustainable methodology as a new corporation? Expectations for the future!