Utsunomiya Campus
A well-appointed and beautifully landscaped facility dedicated to engineering studies
Utsunomiya Campus is a stunning university precinct featuring a systematically designed layout of faculties and departments set within spacious parklands six times the size of Tokyo Dome. Facilities include machine shops, the T3 primary trainer shed, an Automobile Technology Center and even an airstrip for flight simulation training. The campus also provides a complete mobile environment with wireless access in all areas.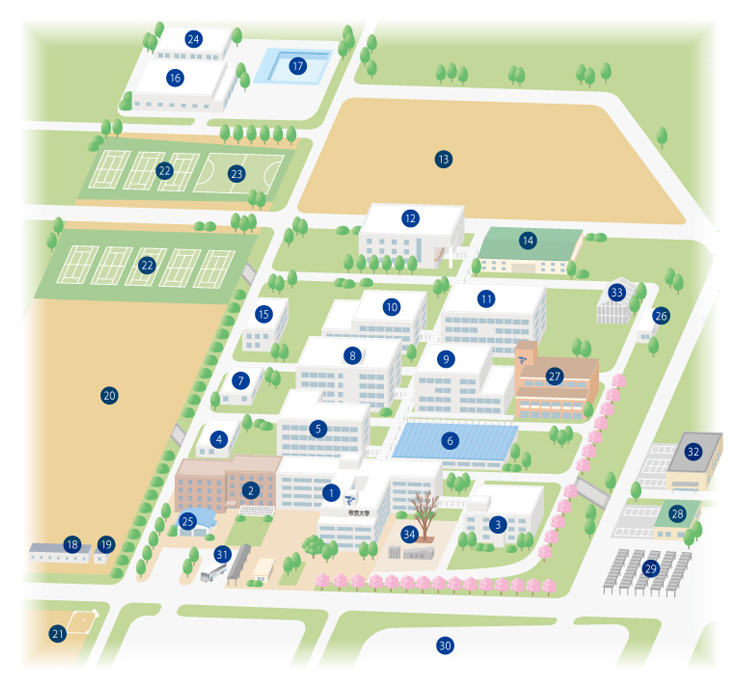 | | | | | | |
| --- | --- | --- | --- | --- | --- |
| 1 | No.1 building | 13 | Flight training simulator | 25 | Student hall |
| 2 | No.2 building | 14 | T3 shed | 26 | Community house |
| 3 | Library | 15 | Automobile Technology Center (ATC) | 27 | Department of Regional Economics |
| 4 | IT lab | 16 | Gymnasium | 28 | Teikyo Toyosatodai Judo Therapy Office |
| 5 | Department of Human Information Systems | 17 | Pool | 29 | Parking area |
| 6 | Student cafeteria | 18 | Club rooms | 30 | Student parking area |
| 7 | Workshops | 19 | Soundproof chamber | 31 | Bus stop |
| 8 | Department of Mechanical and Precision Systems | 20 | Sports ground | 32 | Teikyo Toyosatodai Judokan building |
| 9 | Department of Judo Therapy | 21 | Baseball ground | 33 | Eastern hothouse |
| 10 | Department of Aerospace Engineering | 22 | Tennis courts | 34 | Free play area |
| 11 | Department of Biosciences | 23 | Futsal courts | | |
| 12 | Graduate School | 24 | Archery ground | | |
Buildings and facilities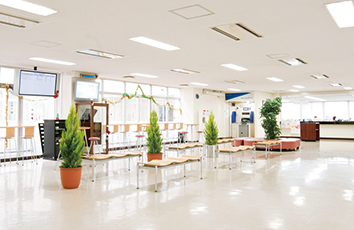 1. Lobby of No.1 building
The lobby area is used to provide a wide range of information for students in relation to classes, report submission and upcoming events as well as scholarship procedures and academic and vocational guidance.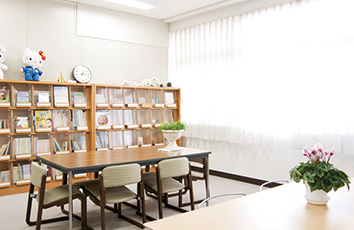 1. Campus Life Support Center
The Campus Life Support Center provides advice and assistance on all aspects of student life at the university, including help with resolving specific issues and referral to other organizations.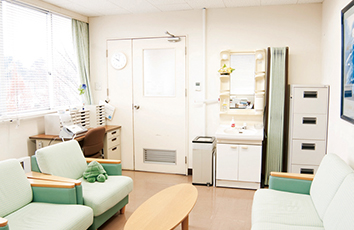 1. Student Counseling Center
The Student Counseling Center provides advice and counseling on health, study, relationships and other life issues. The Center aims to ensure that students are happy and healthy so they can concentrate on their studies.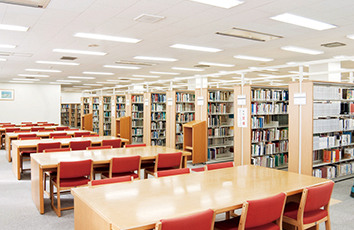 3. Library
The library houses a collection of nearly 90,000 titles spanning sciences, medicine and the liberal arts. There are reading rooms on every floor and the library features the latest media network environment.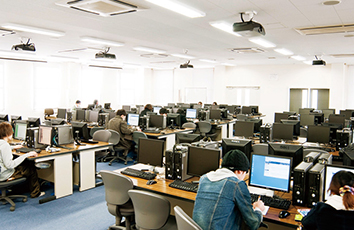 4. IT lab
The IT lab is a dedicated facility for the Department of Human Information Systems, although it is available for other users when not needed by the Department.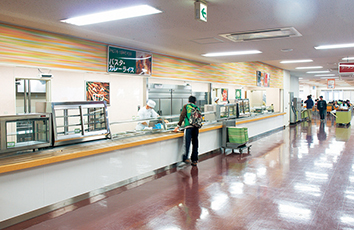 6. Student cafeteria
The bright and spacious cafeteria offers cheap noodles and cooked meals as well as desserts. It can be booked for parties and events.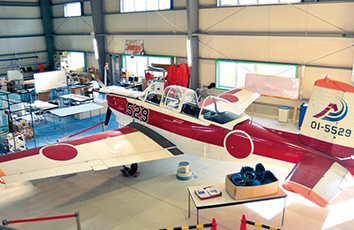 14. T3 shed
The T3 shed houses two training planes from the Air Self-Defense Force and engines. It is used to study the principles of supersonic flight and jet engine design.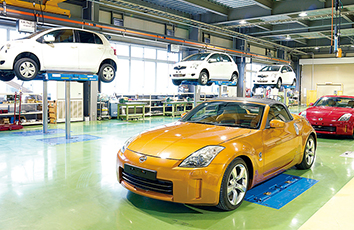 15. Automobile Technology Center (ATC)
The Automobile Technology Center, located next to the classrooms and workshop, is equipped with transmission unit and engine stands. It is used in the study of automobile design and maintenance and associated technology.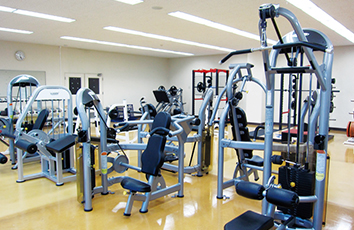 16. Gymnasium and training rooms
Equipped with training equipment for training athletics trainers, the gymnasium and training rooms are popular with sporting clubs at the university.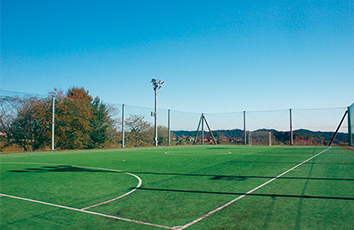 23. Futsal courts
The futsal courts host university futsal tournaments and are also used by local clubs.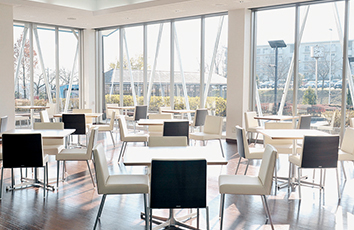 25. Student hall
This bright, sunlit "communication space" in front of the No.2 building is a popular space for lunch, socializing and quiet study.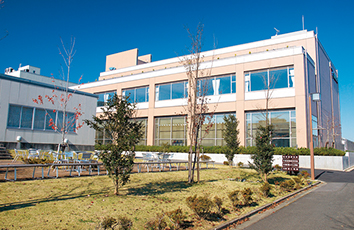 27. Department of Regional Economics
The Department of Regional Economics was set up within the Faculty of Economics with a charter to explore strategies for stimulating and revitalizing regional economies. The new building features a 400-seat lecture theater equipped with plasma displays and a spacious open-plan student lounge area.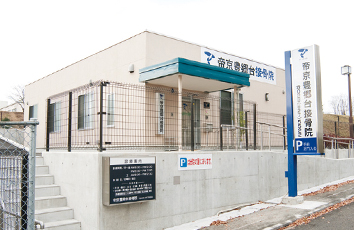 28. Teikyo Toyosatodai Judo Therapy Office
The Teikyo Toyosatodai Judo Therapy Office is used by Department of Judo Therapy students to hone their technique. It is also used by the public for osteopathic treatment.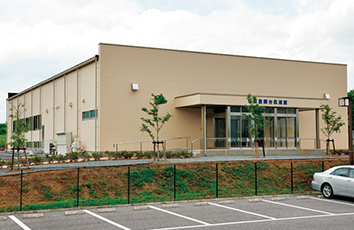 32. Teikyo Toyosatodai Judokan building
The generously proportioned Judo Hall, equivalent to 145 tatami mats in size, has been designed and built to international standards. In addition to Department of Judo Therapy classes, it serves as a training venue for local judo youth groups.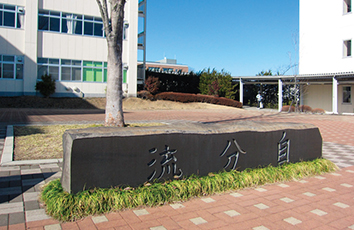 34. Free play area
The center of the free play area has plaques describing the founding principles of Teikyo University and the "one's way" ideal, and is planted with keyaki trees donated by the Friends of Utsunomiya Campus.