Department of Radiological Technology
Radiologists with a desire to contribute to society
The Department of Radiological Technology teaches the theory and skills of radiology treatment along with the capacity to adapt to changes in the health care industry such as technological advances, globalization and IT, as well as ongoing developments in wider society. The curriculum is designed to inculcate a strong ethical framework and empathy for others.
Curriculum
Dedicated class instructors provide comprehensive guidance and foster a strong sense of humanity
Dedicated class instructors maintain close communication with students and provide detailed guidance and assistance. This approach fosters a strong sense of ethics and a deeper theoretical and technical understanding of the discipline of radiology, while encouraging students to develop a sense of empathy and humanity as medical professionals.
| | |
| --- | --- |
| Year 1 | Year 1 is spent learning about the ethics of the medical profession and consider their goals and objectives in becoming a medical professional. Through a combination of introductory and general education subjects, students build a solid knowledge base for specialized study in subsequent years. |
| | |
| --- | --- |
| Year 2 | In Year 2, students begin to study specialized subjects. Students explore the fundamental principles of medicine and radiology and start developing the specialized skills of the radiologist, while also examining the latest developments in radiology technology and testing approaches. |
| | |
| --- | --- |
| Year 3 | Year 3 augments theoretical study with practical exercises, including clinical exercises in hospital radiology departments and a series of lectures on specific topics of interest. Students develop an appreciation for the highly advanced theoretical and practical requirements of the radiologist. |
| | |
| --- | --- |
| Year 4 | Year 4 is spent systematically consolidating the knowledge gained in previous years. Students develop a high level of practical competency through a combination of workshop exercises and testing components as part of their preparation for the national examination. |
Post-graduation Career/Academic Paths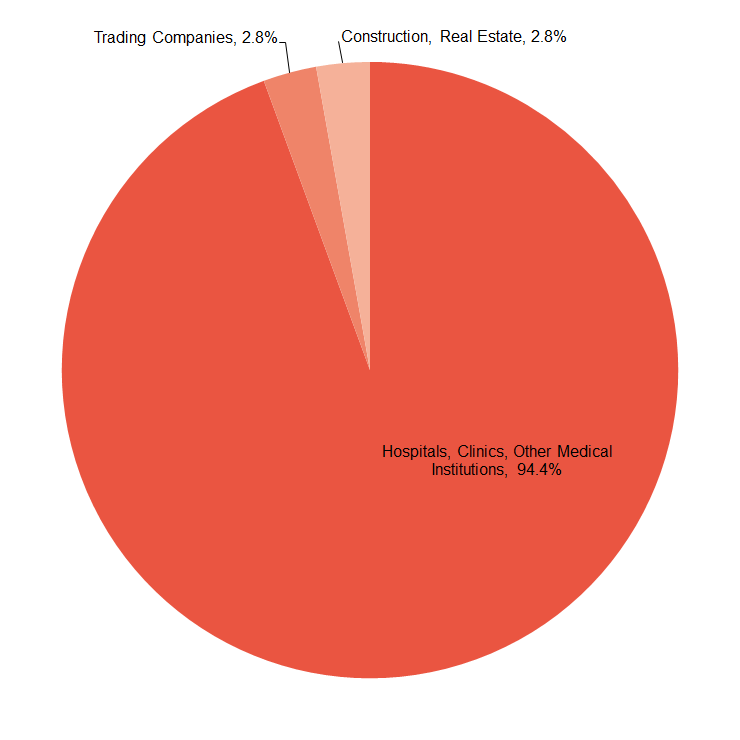 A large majority of graduates go on to work at hospitals and other medical institutions.
Major Places of Employment and Study Following Graduation
Teikyo University Hospital / KONICA MINOLTA JAPAN, INC. / Ageo Central General Hospital / International University of Health and Welfare Narita Hospital / Kyoto University Hospital / Himeji Medical Center / Yamaguchi University Hospital / SHIN-KOKURA Hospital / Kyushu Hospital / Shin Yukuhashi Hospital / Kokura Medical Center / Fukuokahigashi Medical Center / Kyushu Cancer Center / Kurume General Hospital / OMUTA CITY HOSPITAL / Nagasaki Medical Center / Nagasaki Harbor Medical Center / Kumamoto Medical Center / Japanese Red Cross Kumamoto Hospital
Teaching staff
In the Teikyo University Teaching Staff Database, information about the staff can be searched and viewed. (Japanese information only, may not cover all staff)