Contribution to Society through Sports Activities
Engaging with the local community through sporting endeavor
Teikyo University is committed to engaging with the local community through the medium of sport. Students and teaching staff train side by side at sports clubs, which also provide training sessions and classes for the general public. The University also contributes to professional sporting activities in the community.
Sports clubs at Teikyo University
Kendo club
The Teikyo University Martial Arts Center serves as the venue for competitions such as the Junior High School Kendo Championships in the municipalities of Hachioji, Tama and Hino, and is also used for training by youth kendo clubs.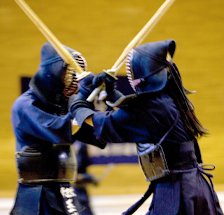 Karate club
The Karate club holds karate classes for schoolchildren in the local community and also hosts the Okinaga Cup High School Karate Championships.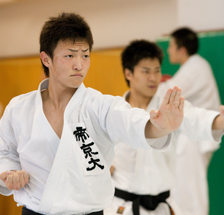 Judo club
We do judo training together with high school students at Judo dojo.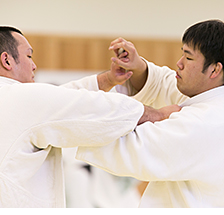 Cheerleading club
The Cheerleading club holds combined training sessions with local high school students. In 2010, the club celebrated its tenth anniversary with a special "BUFFALOS festival" involving many high school students.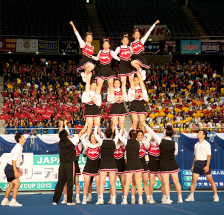 Rugby Football Club
The university provides direct support to the R&B Rugby Football Club for youths. Professor Masayuki Iwade, coach of the university rugby team, provides ongoing advice and assistance to the club, which is run by university team members, with the support of parents and volunteers.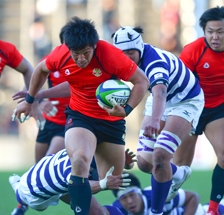 Baseball club
The Teikyo University Baseball Club runs training programs for local children in the Sagamiko and nearby areas. The club has a playground and dormitory in Sagamiko.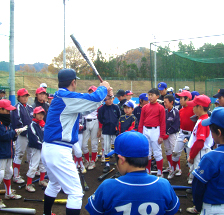 Ekiden Club
Teikyo University students mentor schoolchildren at training sessions run by the Hachioji Track and Field Association. They also assist the Japan Blind Road Relay Association by helping out at development camps and serving as race day support runners for visually impaired competitors.