Kasumigaseki Campus
Used to deliver a varied and stimulating program of lectures and classes open to the public
Opened in December 2011, Kasumigaseki is the newest campus of Teikyo University in Tokyo. Currently the Kasumigaseki campus provides outsourced training and lecture programs for business people (Tokyo prefecture) , and is also home to the Teikyo University Office of Internal Inspection and Evaluation.
Buildings and facilities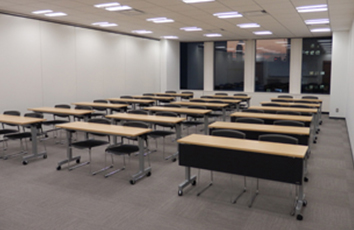 Classrooms 1 to 5
Classroom 1 holds 40 people and classrooms 2 to 4 hold 42 people, while classroom 5 holds 30 people. The partition between classrooms 1 and 2 can be removed to create a larger classroom. There is a similar partition between classrooms 4 and 5.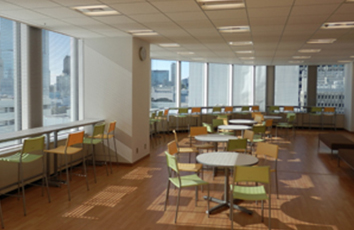 Student lounge
The student lounge is a great place for relaxation and private study. It is stocked with magazines and Teikyo University leaflets and pamphlets.