The Japanese Language Course
Japanese language tuition to prepare exchange students for university and graduate school
The Japanese Language Course is designed to equip students, whose first language is not Japanese, with the language skills to undertake further studies in Japanese. Teikyo University hosts international students from all corners of the globe. Learning to master Japanese in such a multicultural environment provides a wonderful opportunity to promote cross-cultural awareness and understanding and serves as an incentive for diligent study.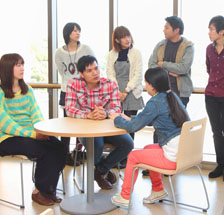 Key facts
| | |
| --- | --- |
| Educational principles | |
| Campus | |
| Teaching staff * | 2 |
| Students * | 3 |
Content
Learning to express yourself in Japanese
The curriculum features a structured course of exercises designed to ensure steady progress in language acquisition, even for students who initially have limited Japanese skills. By the end of the year, students will be proficient in listening and expressing themselves, and will be able to participate in and contribute to undergraduate and postgraduate classes.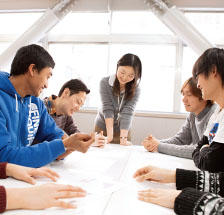 Message from the Director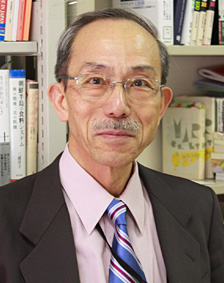 The Japanese Language Course provides ongoing support to international students based around structured Japanese language classes. The three key features of the course are:
1. Small class sizes tailored to achievement levels, allowing our experienced teachers to provide individual guidance and assistance to all students;
2. A strong emphasis on learning Japanese for the purpose of pursuing tertiary study (as opposed to simply studying Japanese as a foreign language), which governs the choice of teaching materials and methodologies; and
3. Teachers working closely with students to provide general counseling and course advice along with language tuition.
In this way, the Japanese Language Course helps international students to get the most out of their tertiary studies in Japan.
Features
1. Enjoyable
Experienced instructors provide expert instruction in the four core areas of reading, writing, speaking and listening through daily classes. Course content and delivery is tailored to the needs and expectations of individual students with respect to tertiary aspirations at university or graduate school.
2. Tailored to academic level
Students are allocated to classes that suit their academic achievement standard, as part of the structured curriculum from beginners through to advanced levels.
3. Small class sizes
Small class sizes give students more opportunities to engage directly with their teachers, while allowing teachers to tailor content delivery more closely to the needs of the students.
Upon completion
Upon completion of the Japanese Language Course, graduates have enrolled in tertiary courses at Teikyo University or Teikyo University Graduate School or pursued further study at a different institution or Japanese language school.
Teaching staff
In the Teikyo University Teaching Staff Database, information about the staff can be searched and viewed. (Japanese information only, may not cover all staff)
Student Message