Department of Tourism Management
A comprehensive study of the tourism industry presented by experienced instructors
Instructors with a wealth of experience in the tourism industry explain the significance of tourism in the modern day and the mechanisms of consumption. The course covers tourism planning and administration and the relevant government policies and regulations, while exploring a wide range of topics, from the history and operation of domestic and overseas hotels to marketing strategies, environmental considerations and the principles of risk management. The study of tourism requires an interdisciplinary approach, expertise in tourism and a proper understanding of international developments.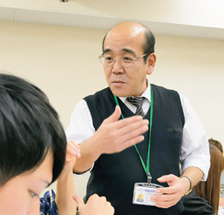 Curriculum
Combining an interdisciplinary approach with tourism expertise and international understanding
The curriculum explains the significance of tourism to modern society and describes the underlying mechanisms of the industry. Instructors with a wealth of experience in the tourism industry use a combination of practical drills and exercises and research traineeships in an effective and stimulating tuition environment. The course explores economic development and invigoration through tourism at the regional and local level through the study of tourism planning and administration along with the relevant government policies and regulations.
| | |
| --- | --- |
| Year 1 | Year 1 studies include a number of general sociology subjects along with an introduction to tourism and business management. Students also tackle introductory subjects as a guide to tourism and improve their real-world English skills. |
| | |
| --- | --- |
| Year 2 | Year 2 features introductory tourism and business management subjects that provide the foundations for future specialization and research projects. Foundation exercises are also used for accelerated learning. |
| | |
| --- | --- |
| Year 3 | Students build upon their Year 1 and 2 studies by choosing seminars and research topics suited to their interests and career aspirations, and completing a selection of tourism and related subjects to expand their knowledge base and expertise. |
| | |
| --- | --- |
| Year 4 | Year 4 is spent pursuing a research project where students get to apply their skills and knowledge, and writing the graduation thesis in preparation for a career in tourism. |
Featured class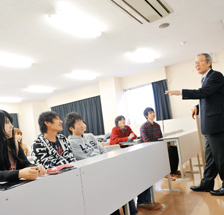 Innovative ideas for new forms of tourism
Food is essential to all aspects of the tourism industry, including holidays, transportation and accommodation. This subject examines the hospitality industry, with a particular focus on hospitality management. Hospitality management is more than generating customer demand and sales figures; students will learn a number of techniques for analyzing consumer sentiment and evaluating market trends. "When you're setting up a new restaurant," says Nagata, "the key consideration is not so much the type of food (e.g., French versus Chinese) as the underlying business model (restaurant versus fast food outlet), since consumers often base their choice on price. The future of the industry is in being flexible and adaptable rather than putting out a product and trying to convince consumers to like it. It's important to be innovative and prepared to take on new challenges."
To this end, the course materials are constantly updated. The tourism industry in Japan is in a period of transition where new and innovative ideas are needed.
Post-graduation Career/Academic Paths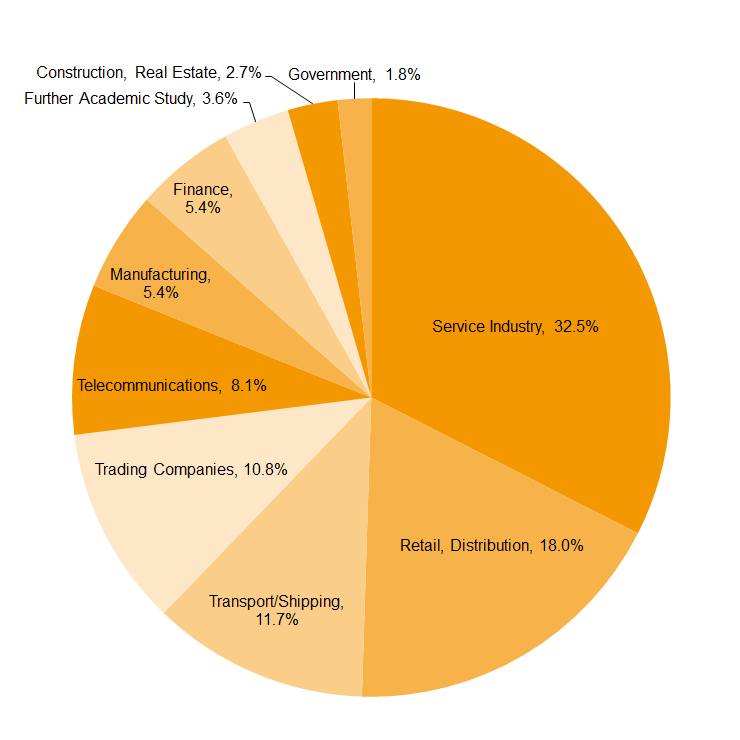 A relatively large number of graduates go on to fields such as the service industry, retail, distribution and transport/shipping.
Major Places of Employment and Study Following Graduation
ANA AIRPORT SERVICES CO., LTD. / Haneda Airport Service Co., Ltd. / TOKYO MONORAIL CO., LTD. / Hokkaido Railway Company (JR Hokkaido) / SEIBU RAILWAY Co., LTD. / Bigholiday Co. ltd. / TOBU TOP TOURS CO., LTD. / Meitetsu World Travel Inc. / NIPPON TRAVEL AGENCY CO., LTD. / Tobu Hotel Management Co., Ltd. / Hoshino Resorts Inc. / TOKYU DEPARTMENT STORE CO., LTD / Resona Bank, Limited / SEIBU SHINKIN BANK / The Yokohama Shinkin bank / Warabi City Hall / Niigata Prefectural Police Department
Teaching staff
In the Teikyo University Teaching Staff Database, information about the staff can be searched and viewed. (Japanese information only, may not cover all staff)
Student Message