Teikyo University Junior College
Mastering the fundamentals is the important first step for developing applied and practical skills. To this end, Teikyo University Junior College concentrates on the fundamental components of education. There is also a strong emphasis on cross-cultural understanding and globalization in the international community, using topical and relevant materials from the news media. The structured curriculum has been designed to accommodate the changing needs of the student cohort. Teikyo University Junior College is committed to providing students with the highest standards of theoretical understanding and English skills required for engagement in the modern era.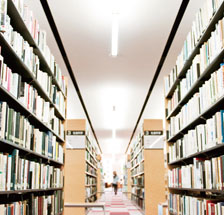 Features
In Year 2, Teikyo University Junior College offers an opportunity to transfer to Teikyo University for enthusiastic and dedicated students with excellent academic results. Acceptance is determined on the basis of an interview, a recommendation from the principal and perusal of the relevant academic documents.
The curriculum is based on an effective system of exercises and training sessions geared towards qualification.
Teikyo University Junior College has a close affiliation with Teikyo University under which some subjects in the undergraduate courses at the University can be credits for students in the junior college as well.
Key facts
Division

Department of Human Cultures
Department of Contemporary Business

Educational principles
Campus
Teaching staff *
17
Students *
113
Departments
Department of Human Cultures
Seven streams geared towards careers and further study
The Department of Human Cultures is divided into Seven streams: Communication, Cross-Cultural Understanding, Calligraphy, Art, Fashion, Psychology and Sport. Each stream is designed to lead either to further study at university or to a vocational career. The Calligraphy stream, for example, serves as a precursor to in-depth calligraphy studies at the Department of Japanese Cultures in the Faculty of Liberal Arts at Teikyo University; the Psychology stream prepares students for further study at the Faculty of Liberal Arts (Department of Psychology) or Faculty of Education; and communication skills are invaluable to many careers. The Department of Human Cultures is committed to maintaining small class sizes that allow individualized tuition tailored to different learning styles and academic aspirations.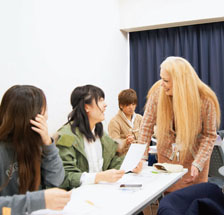 Curriculum
| | |
| --- | --- |
| Year 1 | Year 1 concentrates on studies geared towards qualification in the chosen field, in line with future goals and aspirations. Students wishing to continue onto university have the option of undertaking preparatory subjects. |
| | |
| --- | --- |
| Year 2 | Year 2 offers a wide selection of elective subjects designed to prepare students for either university or a career after graduation. Optional programs to study overseas short-term are available for those keen to further improve their English skills. |
Department of Contemporary Business
Leaders and facilitators for the business world of tomorrow
The Department of Contemporary Business provides three streams of training for the modern business world: Modern Business, Business Practice, and Economics and Management. Students can also undertake a limited selection of subjects offered by Teikyo University at the Economics, Law, Liberal Arts, Language Studies and Education faculties (which are located on the same campus). Students keen to pursue further study can also apply to transfer directly to Teikyo University (excluding the Medicine, Pharma-Science, Science and Engineering, Medical Technology faculties and the Faculty of Fukuoka Medical Technology).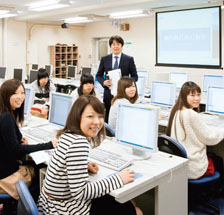 Curriculum
| | |
| --- | --- |
| Year 1 | Year 1 consists of compulsory core subjects together with a number of elective subjects for more advanced studies. Students wishing to continue onto university have the option of undertaking preparatory subjects. |
| | |
| --- | --- |
| Year 2 | Students pursue more in-depth study in one of the streams—Modern Business, Business Practice, and Economics and Management—while developing practical business skills as part of a balanced curriculum. |
Teaching staff
In the Teikyo University Teaching Staff Database, information about the staff can be searched and viewed. (Japanese information only, may not cover all staff)
Student Message