Department of Mechanical and Precision System
Hands-on training inspires a love of manufacturing
At the Utsunomiya campus, located in a beautiful natural setting, the Department of Mechanical and Precision System boasts a variety of facilities including a manufacturing workshop, CAD classroom and vehicle servicing training center as well as an extensive range of diagnostic equipment and even a genuine Fairlady Z. Hands-on training and testing are conducted in small groups to maximize learning and retention.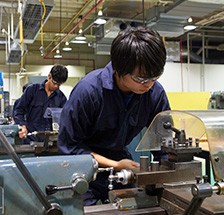 Curriculum
Extensive training environment provides practical training in manufacturing
Facilities include a manufacturing workshop, CAD* classroom and vehicle servicing training center. Hands-on training and testing are conducted in small groups for optimum learning and retention. Students are extensively supported, with dedicated instructors providing university life guidance and graduation research project supervisors providing one-on-one assistance with career guidance.
| | |
| --- | --- |
| Year 1 | In Year 1, students acquire a basic grounding in mathematics, physics, chemistry and other foundation subjects for engineering studies. Through automobile engineering, students gain an overview of the discipline of engineering. |
| | |
| --- | --- |
| Year 2 | In Year 2, students study dynamics, a core aspect of engineering, and practice training and testing in areas such as machine drafting, CAD and basic engineering tests. Technology is introduced at an early stage to encourage the development of practical skills. |
| | |
| --- | --- |
| Year 3 | Year 3 introduces higher-level subjects that link theory with practice through testing and training exercises and provide students with a more comprehensive understanding of manufacturing concepts and processes. |
| | |
| --- | --- |
| Year 4 | In Year 4, students nominate a field of specialization and are assigned to a research team with a dedicated research supervisor for their chosen research project. The process of presenting the research findings in a graduation thesis helps students to hone their problem-solving skills. |
Post-graduation Career/Academic Paths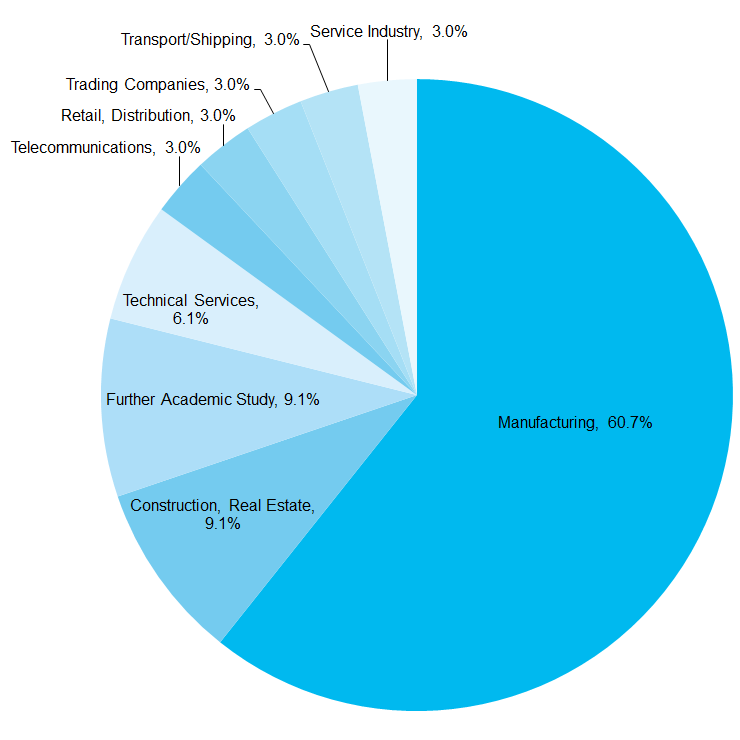 More than 60% of graduates go on to work in the manufacturing.
Major Places of Employment and Study Following Graduation
Hitachi Automotive Systems, Ltd. / TBK Co., Ltd. / YOROZU CORPORATION / TACHI-S CO., LTD. / Sakamoto Research & Development Holdings Ltd. / SHOWA CORPORATION / Keihin Corporation / KIRIU CORPORATION / YANAGAWA SEIKI CO.,LTD. / Furukawa Automotive Systems Inc. / Enplas Corporation / ASAHI KOGYOSHA CO., LTD. / MURATA SPRING Co.,Ltd.
Teaching staff
In the Teikyo University Teaching Staff Database, information about the staff can be searched and viewed. (Japanese information only, may not cover all staff)