Message from the Chairman of the International Exchange Committee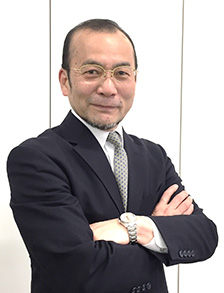 Hiroshi Osada
Chairman of the International Exchange Committee
The last 30 years have observed the rapid globalization of the world. Movement of people, goods and services, capital, information, culture, and ideas across national borders has become very active and the interdependence among nation states has tremendously deepened. Universities too promoted globalization of the education and research in an unprecedented pace, since they were expected to supply globally competitive human resources.
Teikyo University promotes the globalization of its education and research in harmonious way with its unique three educational guidelines, i.e., "practical learning", "international perspective", and "open mindedness." For this purpose, the University owns Teikyo University in Durham, UK, and London and Berlin Campuses, and it has academic exchange agreements with many foreign universities and hospitals. Various types of study abroad programs are conducted at our overseas facilities and at cooperating foreign universities and hospitals. Studying abroad is a priceless experience for students in knowing the outer world, in improving the capacity for international communication, and in fostering the spirit of self-reliance. The University's internationalization is now reaching to more fundamental stages of education. To point out some, the Faculty of Language Studies will introduce one semester compulsory study abroad program starting from the students enrolled in 2017. The Faculty of Economics initiated Teikyo-Asia Exchange Program taught in English language in 2015, and the Department of International Economics will be opened in 2018 (the name is temporal and it is in notification process).
On the other hand, Teikyo University promotes and expands the education for international students. Entrance examinations are conducted in various cities in Asia, and special examinations for international students are held in Japan. The number of exchange students from foreign universities are also increasing. The dormitory for international student began its service in March, 2017. Recent rise of anti-globalization movements in the world is increasing the tension among countries. Under such a circumstance, the globalization on campus from the long-run point of view is becoming ever more important. It will contribute the world society in future if international students from various countries and the Japanese students mutually pay respects to diversified values and mingle with each other disregard of nationality in order to learn the global way of thinking. This is also in line with the University's educational guideline, "international perspective" and "open mindedness."
I will do my best, hopefully with active participation of students and with kind cooperation from faculty members and university staffs, to take concrete steps forward for the internationalization of Teikyo University and globalization of the campus.