Fukuoka Campus
A campus that promotes the ideals of humanity and compassion for others
Formally launched in April 2014, the Fukuoka Campus occupies a spacious site of around 43,000 m2 overlooking the Ariake Sea and boasts extensive facilities with five floors above ground for a combined total floor space of some 20,000 m2. The vast open space in the center of the campus provides an oasis of nature with landscaping designed to accentuate seasonal changes throughout the year. It is the perfect place for students, researchers and visitors to relax and discuss their work.
The campus has been designed to provide a comfortable and welcoming learning environment for students, with lecture theaters that make maximum use of available sunlight and a library that is readily accessible to all. The Department of Physical Therapy, Department of Occupational Therapy, Department of Nursing and Department of Radiological Technology are directly associated with working medical facilities. Students enjoy access to the latest medical equipment and machinery to aid their studies of the latest developments in medical technology and the evolution of health care policy.
Buildings and facilities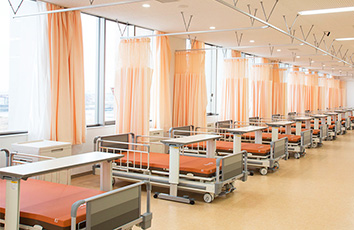 1. Nursing labs 1 and 2
Nursing labs 1 and 2 provide a multi-purpose training environment equipped with simulator dolls that students can use to practice observation and care techniques for seriously ill adult patients in an ICU (intensive care unit) setting.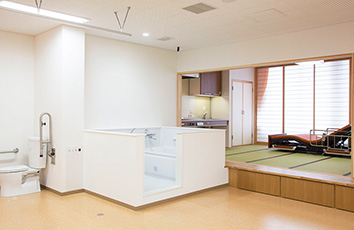 2. Nursing labs 3 and 4
Nursing labs 3 and 4 are designed to resemble the home environment so that students can practice helping elderly and disabled patients with everyday tasks, dispensing medical treatment in the home, and providing general nursing care advice on home visits. The multi-purpose labs can be configured for range of different training settings ranging from maternity care and pediatric care to public health care, midwifery and public education.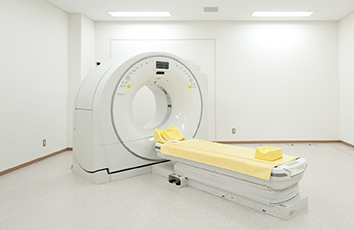 3. CT lab
The CT lab is equipped with a highly advanced multi-slice computerized tomography (CT) system that can generate 16 cross-sectional images of the human body simultaneously, which helps to minimize patient exposure to radiation.
4. MRI lab
The MRI lab features a magnetic resonance imaging (MRI) system with 0.25 tesla permanent magnet, which is used to study the principles and techniques of medical imaging.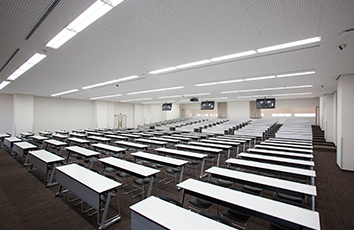 5. Large lecture theater
The large lecture theater has been designed as a multi-purpose space suitable for special presentations and public events as well as university lectures, and is fully equipped with the latest audio, lighting and multimedia equipment.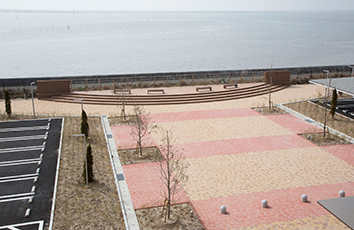 6. Seaside deck
The seaside deck is an expansive relaxation area overlooking the Ariake sea intended for students and researchers. On a clear day there are views across to the Shimabara peninsula. The seaside deck is a wonderful spot to watch the sun sink below the horizon at the end of the day.
7. Hydrotherapy pool
The hydrotherapy pool features a walking tank, whirlpool bath and motorized lift. It is used to practice hydrotherapy rehabilitation techniques that employ the therapeutic benefits of buoyancy, reduced resistance, heat and water jets.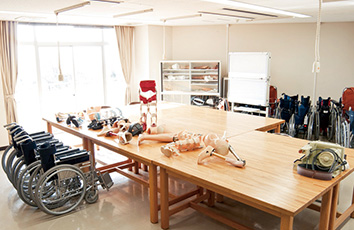 8. Braces and prosthetics workshop
The braces and prosthetics workshop is used to study prosthetic design and fitting techniques. It is fully equipped with an array of torso, upper limb and lower limb fittings.