Message from the President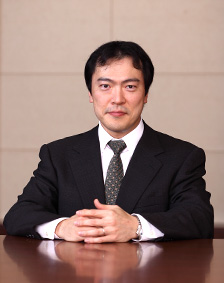 Yoshihito Okinaga
Chairman・President
Born in Tokyo. Following graduation from Keio University's Faculty of Science and Technology, earned M.S. in mechanical engineering from Keio University Graduate School's Faculty of Science and Technology. Currently, he is chairman and president of Teikyo
University as well as president of
Teikyo University Junior College.
Teikyo University was founded in 1966 with just two faculties, Economics and Liberal Arts. Today, we are a comprehensive university extending to ten faculties in three fields—medicine, humanities and science and technology—as well as ten postgraduate streams. We have around 24,000 students at five campuses, mainly in the Tokyo area. The university boasts a proud record of sporting achievements and a strong tradition of excellence in medicine.
Our educational philosophy of "one's way" represents an approach to life that encourages students to equip themselves with the skills and knowledge for independent thinking and individual creativity, to take responsibility for their own actions and outcomes. We offer a wide range of support schemes to assist students in achieving this core goal.
The founding principles of Teikyo University are practical learning, international perspectives and open mindedness. This second principle was indeed ahead of its time when the University was founded. International initiatives such as foreign exchange programs and research traineeships remain a core part of the university's mission today. Currently, we host around 400 foreign exchange students and researchers, primarily from the Asia region.
Teikyo University offers a comprehensive and varied curriculum. In the humanities and social sciences, students explore Japanese culture in depth, from traditional cultural aspects to modern-day high culture and subcultures. In business and economics, students can obtain an MBA, study tourism services by taking full advantage of the extensive range of attractions in Japan, or develop practical business management and marketing skills. Our medical department includes a global network that offers opportunities such as a longstanding joint public health research program with Harvard University. In this way, Teikyo University students benefit from a broad range of curriculum choices for all interests and vocational aspirations.
Teikyo University has cultivated an extensive academic network in Asia, America and Europe, including overseas campuses such as Teikyo University of Japan in Durham at Durham University (United Kingdom) as well as affiliations with prestigious institutions such as Oxford University. This gives students opportunities to acquire skills and establish networks of contacts that can be utilized back home while at the same time pursuing their own personal goals.
Our modern and well-appointed campuses offer a wide range of programs to support foreign students and researchers, particularly by encouraging direct contact with Japanese students and researchers. Multilingual staff offer advice and assistance to provide a welcoming environment, designed to ensure that every student and researcher enjoys their time at Teikyo University.
Teikyo University is actively committed to our programs for foreign exchange students and researchers in Japan. We strive to foster logical thinking through practical learning, a broad outlook to understand and respect different cultures, a global perspective, and above all the ability to find your "one's way" and be the best you can be.