Support for Job Seeking
Career Support Center(CSC)
Our attractive career path creation and job seeking support is top level even within Japan.
Features
Point1: Increasing employability
Since we make defining goals and employability a priority early on, we give guidance to all new students with personalized career design maps designed for new students. We allow students the opportunity to think about the person they want to become with our mandatory "Designing Life Practice I/II" course, and improve employability with our comprehensive personal development support (career education).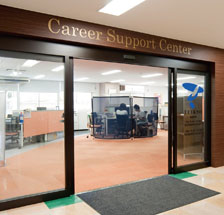 Point2: Lifetime support (Shinjuku Satellite Office)
We've linked up with Tokio Marine and Nichido Career Service and created a career support center satellite office in Shinjuku. To support students' and alumni's job searches and career changes, we are strengthening our lifetime career creation support, including offering individual consultations with advisors (appointment required).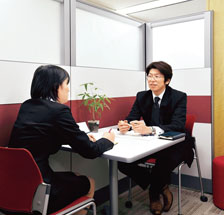 Point3: 1: Internship I/II, 2: Advanced Internship I/II
We've put internships at the core of our self-development support (career education), and students can experience work life from their first year. We work to improve students perspective on work from early on, deepening learning on specialized areas and teaching related disciplines. Our programs have earned high praise from the companies and organizations who've accepted our students.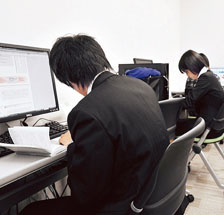 Paths for study abroad students
Many of our study abroad students go on to further studies or Japanese companies after graduation.
Companies that have hired our alumni:
- ANA AIRPORT SERVICES CO., LTD.
- Kyosan Electric Manufacturing Co.,Ltd.
- Cocokara fine Healthcare Inc.
- SHOWA PRECISION TOOLS Co., Ltd.
- Seven-Eleven Japan Co., Ltd.
- NITORI
- FAST RETAILING CO., LTD.
- Hoshino Resort Co., Ltd.
- Yodobashi Camera Co., Ltd.
- WORLD CO., Ltd.
Other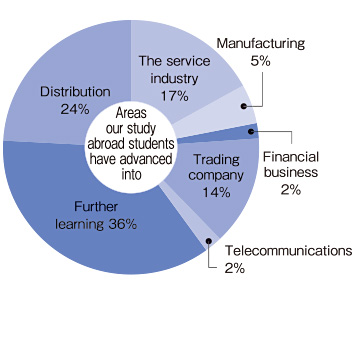 Student Message
Successful Job Seeker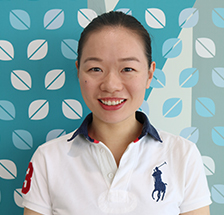 Thong Kok Chong (Malaysia)
Now working at:
NISHIO RENT ALL Co., Ltd.
Interacting with the region around the university broadens my perspective.
Since my second year, I've been attending international exchange events in Hachioji twice a month. Thanks to the influence of the people I met there, I got interested in Japanese culture and lifestyle. If you come to Japan, make sure you create opportunities to interact with local people, and try actively participating in things such as volunteer work and international exchange events. You'll be able to make more out of your university studies, and your vision will broaden as well.
Pursuing Further Education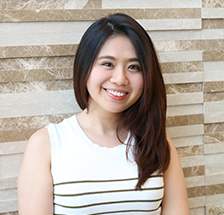 Zhao Zihan (China)
Now studying at:
Tokyo University Graduate School
I learned from the depth of the lectures and from the passion of the teachers.
I chose Teikyo University because it's sister schools with Beijing Language and Culture University, and because many of my seniors were graduates from there. One of the biggest things I remember from when I was a student there was that when students became unsure with the content of the lectures, the teacher would work with that student until they were satisfied and had developed an understanding. I also received advice before the graduate school entrance exams, and help on what books to study. I hope to become the kind of person who can contribute to society with the same feeling of responsibility which my teachers had.